Golden-Eye Construction
We are an award-winning full-service contractor serving Long Island communities from Kings Point to Cold Spring Harbor. 
We specialize in project development, home design, and remodeling. 
OUR PROCESS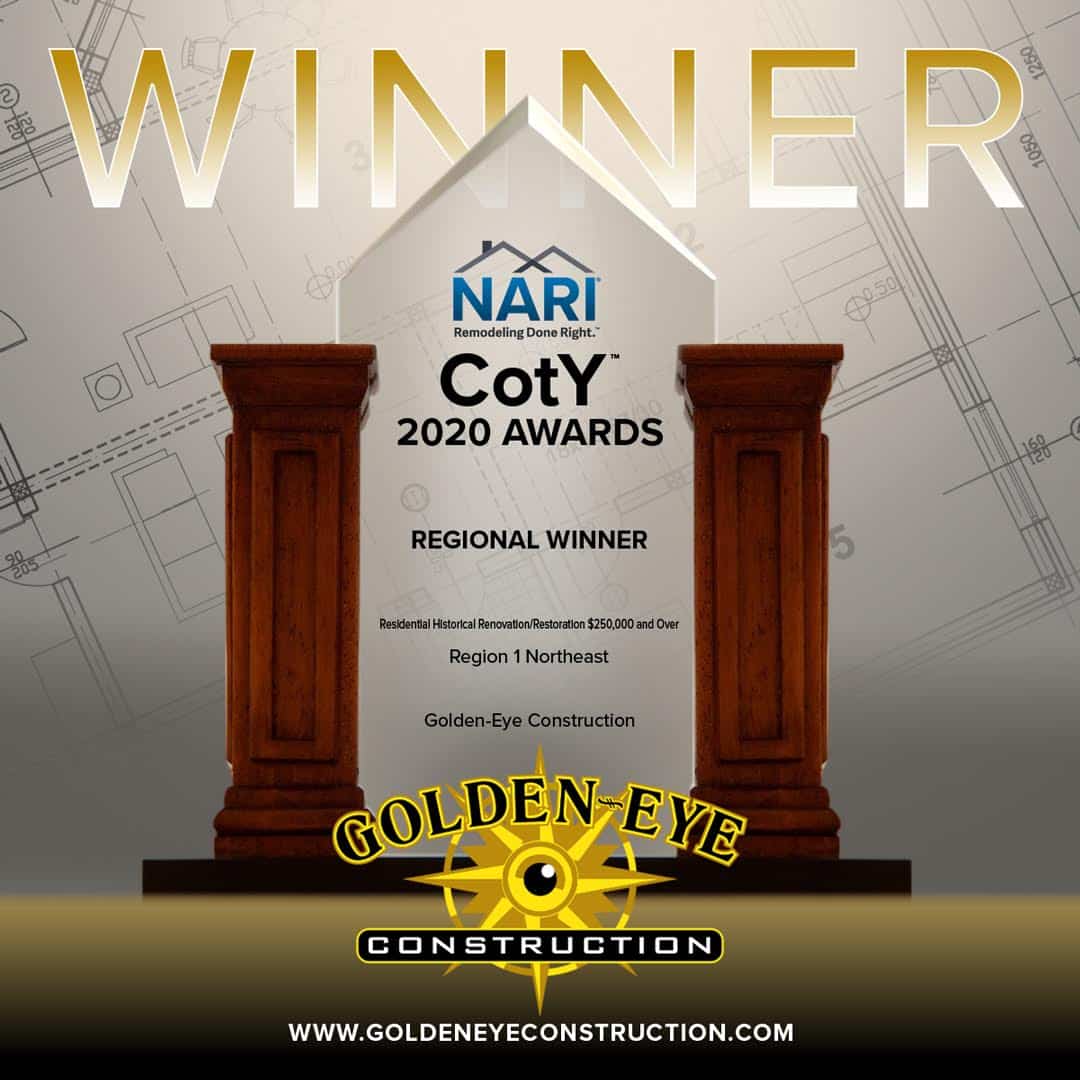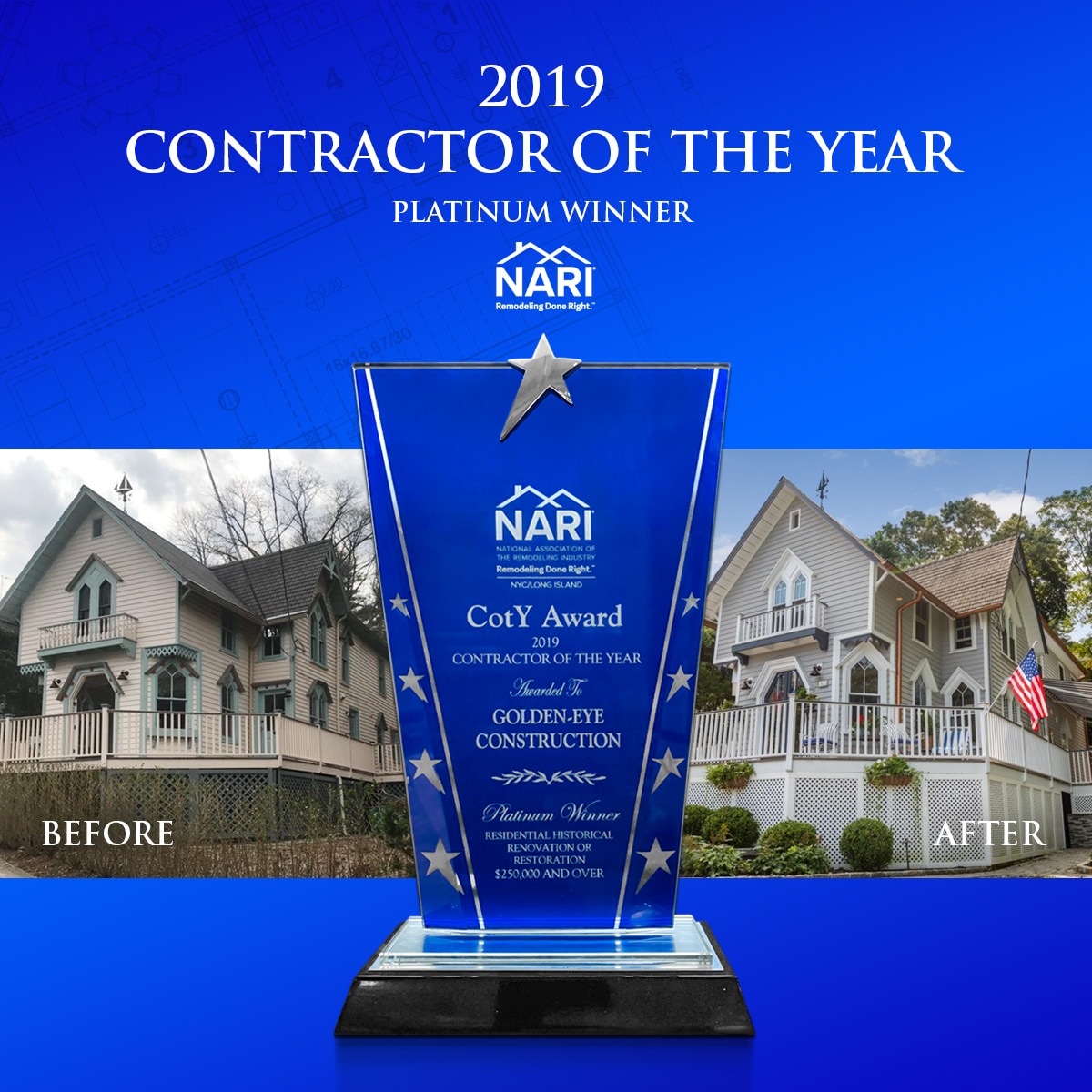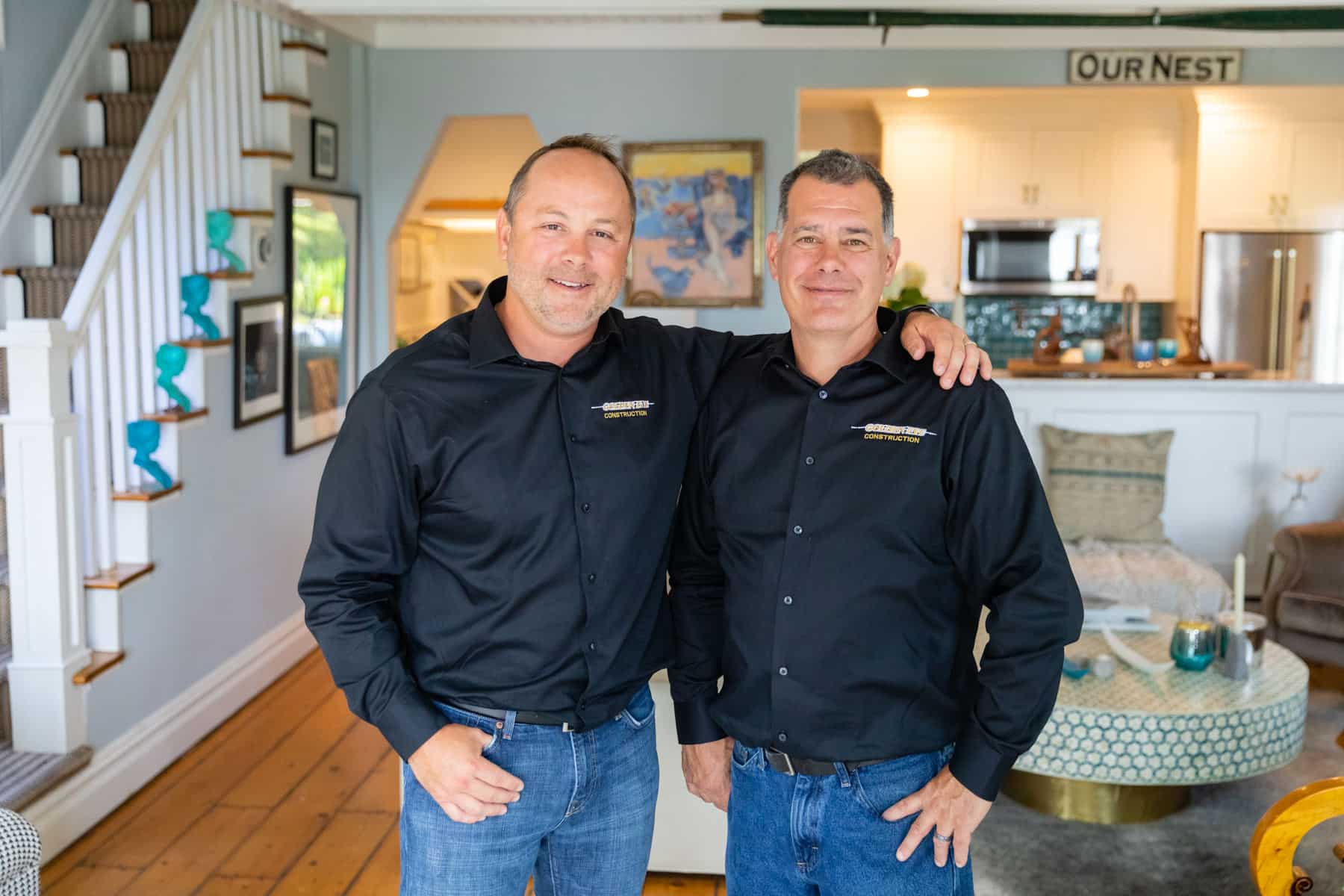 Golden-Eye Construction
A full-service construction design company
Golden-Eye Construction is a recognized and award-winning leader in home design, kitchen remodeling, additions, bathrooms, windows and doors, roofing, siding, flooring and tiles, and more. We also offer many lines of custom and stock cabinetry to meet a wide range of customer needs and budgets.
As you work with us, we are confident our enthusiasm, expertise, and attention to detail will help you see we are much more than your average home remodeling company.
Golden-Eye Construction is a private, locally-owned, and managed business offering career opportunities to the right individuals. To attract and retain the best craftsman and Lead Carpenters for your project, we offer highly competitive employee compensation and benefits packages. This difference helps us both stand out as a leader in the community and retain superior team members, who truly are our "dream team." They will be yours, too.
Our professional and experienced management, sales, and field staff create relationships by demonstrating their genuine care and interest about the customer and their project. Our process of project planning, our craftsmanship, our sustainability of construction, and our effective and timely communication creates the perfect foundation to build your dreams – with confidence!
Honesty – Integrity – Work Ethic – Respect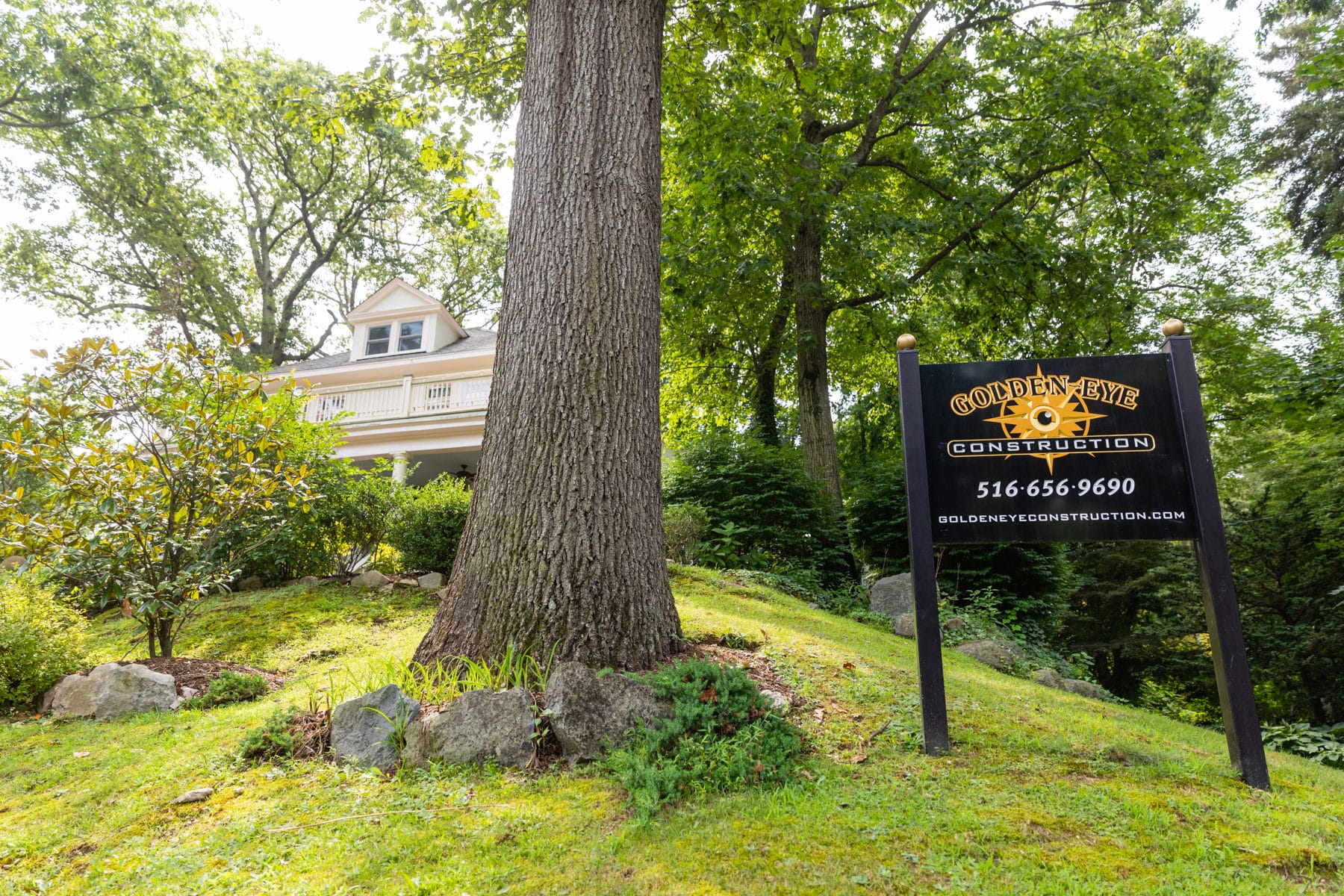 Locally Recognized
Golden-Eye Construction supports and participates in many local community events, including:
Sponsoring local school events and sports programs (Owner Michael Emmert has run the North Shore High School wrestling program for 22 years)
Providing scholarships for local youth who would otherwise not have to the opportunity to participate in summer camps/junior sailing programs.
As part of a very special community, Golden-Eye continuously looks to give back. Interested in learning more about how we can assist the community? Have a great idea? Please, let us know.
Our Process 
Project Development agreement
Before we begin any project we lay down the foundation of expectations for each other in what we call,  "The Project Development Agreement." The process with various variations, depending on the size of your project, goes through a detailed overview, to understand and effectively sets the stages and layout, options, timeline and budgets for your project. 
Repair and Replacement Project Process
Golden-Eye Construction handles projects from big to small. Maybe you need new windows or doors, maintenance free siding, new roofing, different flooring, a custom built-in, a new deck or just the replacement of an existing deck. We can help you.
Full Project Development Process
Considering an addition or major renovation project? This turnkey process includes preconstruction planning, architectural design, a detailed scope of work and assistance with product selections. All driven by a realistic budget we both agree to.
PROJECT SPECIFICATIONS DEVELOPMENT AGREEMENT
Already have plans but still need to finalize your scope of work and product selections before you can confidently commit and move forward? This process can help you value engineer your project to make sure it meets both your purpose for doing it as well as your budget.
How We Work
Golden-Eye Construction is your true "one-stop shopping" construction design company, capable of everything from architectural plans to design work to obtaining local permits and product selection.
Owner Michael Emmert believes that education is the key to the success of every business. Therefore, he has become a CR (Certified Remodeler) CKBR (Certified Kitchen and Bath Remodeler), and UDCP (Universal Design Certified Professional) through NARI, the National Association of the Remodeling Industry.
The information on this site may seem like a lot to read. However, by reading it we believe you will come to see what makes Golden-Eye Construction stand out amongst their professional peers.
You will see how our process can help you gain confidence in the final design we create together.
Something we are very proud of is that Golden-Eye Construction employees hold more certification from NARI then any other company on Long Island.

"After having a nightmare of a bathroom renovation, I was hesitant about doing any more remodeling…until I found Golden-Eye. Our home is over a hundred years old so finding a team to handle such a task was a challenge.
Upon meeting, Mike Emmert, I was immediately put at ease. His straightforward demeanor as to the costs, the timeline, materials, etc. came from a place of experience and knowledge and I knew I could trust him.
On the day of demo, not a speck of dust was left behind. Throughout the renovation, I came to see Rob, Matt, John, and the rest of the team as friends. They even halted "noisy" projects while my baby slept. At one point during a particularly rainy day we noticed that water was coming into the attic. Although this had nothing to do with their job, Mike, had a roof repair man out within 15 minutes. Not only was everything was done to perfection and they stand behind their work but they finished a week ahead of schedule.
I recommend them without hesitation to every single person I know and when it comes time to do more updates on this old house, I know who to call. Golden-Eye is top notch!"
–
J. Hamm